Weddings at Christ Church Neighborhood House
Historic Charm & Contemporary Amenities in Old City Philadelphia
On Second Street Above Market Street.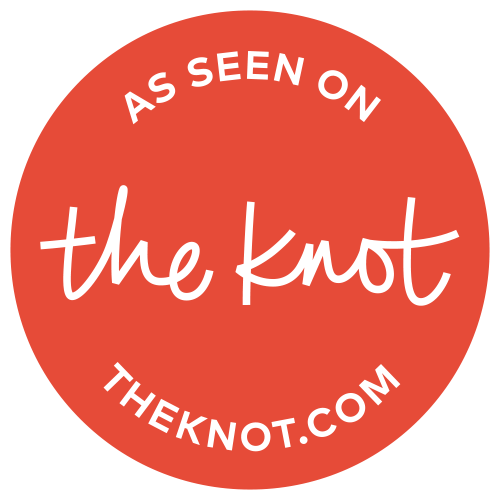 Thank you for your interest in Neighborhood House as a venue for your wedding, reception, or both!
We offer two unique rooms for your celebration. At about 32' x 72', both spaces have a capacity of approximately 150 people for seated events. 
Below on this page, you will find an overview of wedding amenities in the Neighborhood House Theater and Great Hall. 
If you are interested in a ceremony in the Christ Church Sanctuary, you may contact Cecilia Wagner, the Parish Administrator, at 
cwagner@christchurchphila.org. 
To contact the Neighborhood House team for further information about your reception or ceremony in the Theater or Great Hall, please complete our Wedding Events Inquiry Form.
We look forward to meeting you!
Photo www.shannoncollins.com
Neighborhood House Theater
Exposed brick walls, tall windows, and original hardwood floors. You will appreciate this space's versatility as a fully-equipped theatrical venue and its complete offering of modern amenities, including:
Theatrical grid and lighting

Sound System

Projector

Dressing Room with private bathroom and shower

Radiator heat and HVAC air conditioning

Lobby with view of Church Garden and the Benjamin Franklin Bridge

Upright piano

Wireless Internet

 
Space Rental Fee: $6,000
Rate quotes are for 2020 events. Please contact us for 2019 or 2021 rates.
The Great Hall
With its high ceiling and colonial details, this space is bright and welcoming.
Full-bodied curtains can be pulled closed for privacy, or the large windows can provide a beautiful view of Christ Church.
Due to the age of the building, this room does not have adequate air conditioning, so we do not recommend it for summer events.
Amenities with Great Hall rentals include:
Conventional overhead lighting
Portable sound system
Lobby
Kawai baby grand piano
Wood buffet table (47" x 122″)
Radiator heat
Folding tables & chairs for 100 people
Wireless Internet​
Space Rental Fee: $4,000
Rate quotes are for 2020 events. Please contact us for 2019 or 2021 rates.
Whole-Venue Rentals 
(of the Theater and Great Hall simultaneously) are also available at a reduced rate of $8,000.
This allows you to minimize your time traveling between venues and maximize your time celebrating with guests. The additional space can be used to stage a ceremony in one space and a reception in the other, or for activities such as cocktails and dancing, a kids zone, and more.
Parking 
is available in metered spots on 2nd and 3rd streets, as well as in the Park America lot directly behind Neighborhood House. We will be happy to provide you with locations of additional nearby lots and garages. 

Caterers 
may use our kitchen area for staging. Because of the historic nature of our building, we have a closed list of approved caterers; click here for this list.
Security deposits 
are due at contract signing. Deposits are 20% of total cost and are refundable at the end of the rental. 
Approved Caterers
Art in the Age
215-922-2600
Chef's Table
(215) 925-8360
Feastivities
Seedling and Sage
(215) 885-2037
Old City Coffee
(215) 629-9292